Finding Your Passion and Purpose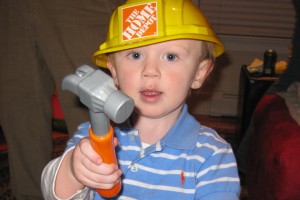 I know that many people (myself included) advocate for job and career seekers to discover their passion and find their purpose.  I know from personal experience that this is something that is very easy to say and very difficult to do.  It is daunting because for most of us, ironically, it involves a lot of self-exploration, soul-searching, pushing our own buttons, answering the tough questions, and holding ourselves accountable.
There is also a significant amount of risk involved with truly following our passion because what if we fail at what we love to do?  Similarly, finding your purpose in life creates its own conundrum:  If you've found your purpose, what next?  The point is: It's difficult, it's scary, it's a challenge, and that's what life is all about!
If you've ever spoken to people who have truly discovered their passion and found their purpose, you know how happy, confident, and successful they are.  They are being driven from within by an intrinsic satisfaction and sense of self-worth that is in perfect alignment with who they are, which means that they are manifesting success simply by living their lives.
Sounds pretty enviable, right?  So, what are you going to do about it?
This multi-part blog series is going to help us answer the million dollar question: What is my passion and what is my purpose?